2021 marks the Telecom Act's 25th anniversary and 40 years since the founding of INCOMPAS. To celebrate the enduring legacy of competition underpinning these milestones, our Executive Breakfast Program is dedicated to the top challenges facing today's telecom network executives. Based on our September survey conducted along with Axcent Networks, the top challenge is, Accelerating Revenue Growth for the Company.  The panel will bring together industry leaders to explore this challenge, break down the underlying dynamics, and share best practices, anecdotes, and case studies highlighting the different ways that various functions of our member companies are dealing with these challenges. We'll also save time for an open forum and Q&A at the end. Our survey respondents ranked their top challenges from 1 -10 and what follows are the preliminary results.
Top Ranked Challenges For Telecom Network Excutives.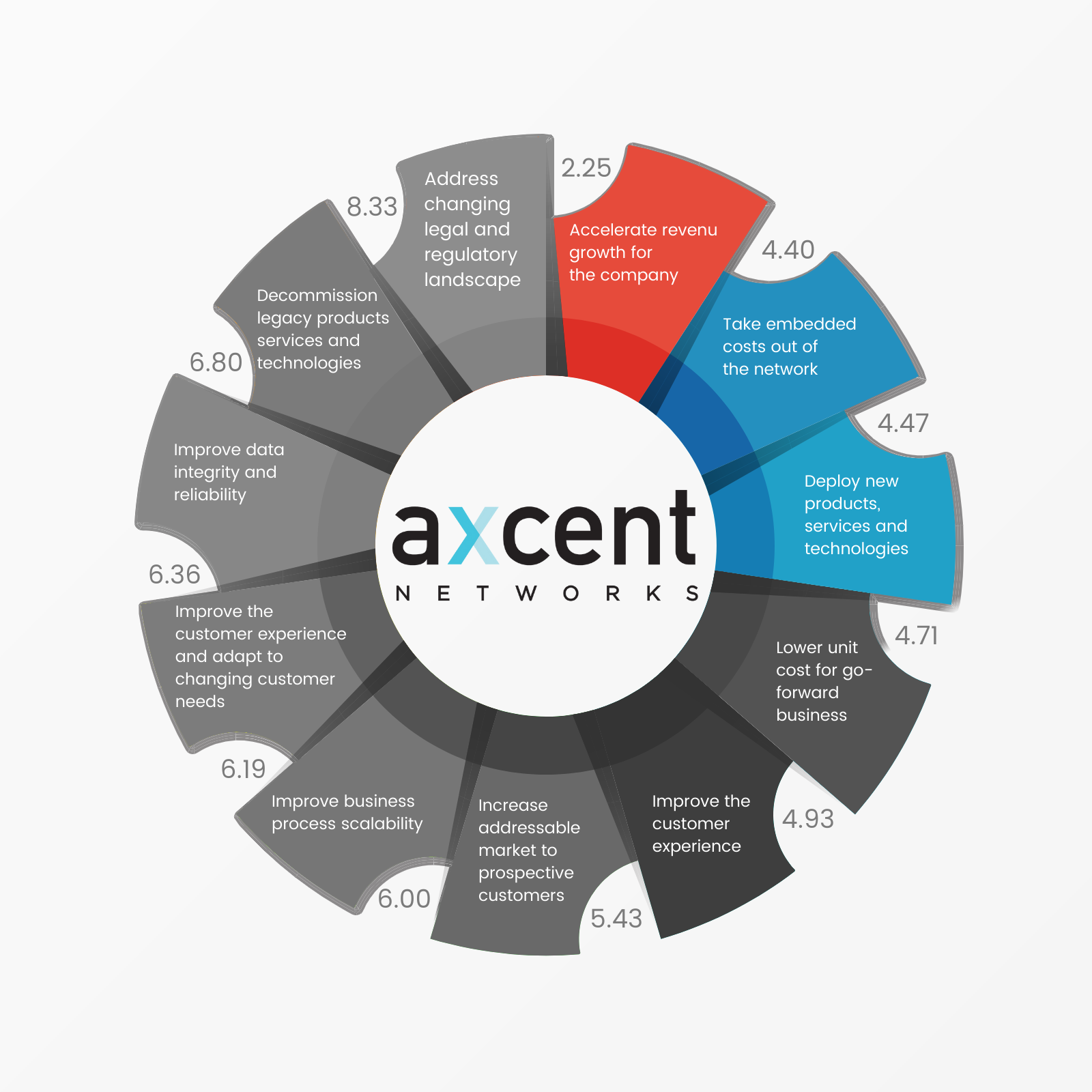 This program is just the start of a deeper look into the issues impacting providers. In the months following The 2021 INCOMPAS Show, we will host a series of virtual panels to explore three other challenge areas identified in the survey. These virtual sessions will be open to all, free of charge and archived for on-demand viewing. All registered 2021 INCOMPAS Show participants and virtual event attendees will receive a summary of the survey results and study findings, which we envision will help arm them with solutions to common challenges.